Search engine optimization (SEO) helps the visibility of your website in the search engines and can generate a stream of targeted traffic to your website. In addition, there are additional benefits to consider.
Build Brand Awareness with SEO – Your target audience is searching for what you offer. They are seeing your name, logo and brand positioning.
Increase In Conversion Rates – SEO leads have a 14.5% close rate while outbound leads typically have a 1.6% close rate
SEO Converts Better Than PPC – Pay-Per-Click ads are a great way to target specific markets and track your success. However, failing to suppliment PPC with SEO can be a costly mistake.
Provide A Better Mobile Experience – "70 percent of mobile searches lead to action on websites within one hour." (iAcquire)
Competitive Advantage – If you fail to take advantage of online marketing, you are all but handing your potential clients over to your competition.
Future Trends – Our society as a whole has grown to expect current and actionable information about almost any subject to be available on demand.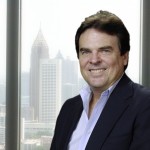 Bill Sterrett, founder and CEO of i360 Group, Inc. helps companies improve their online marketing by generating and converting targeted prospects.