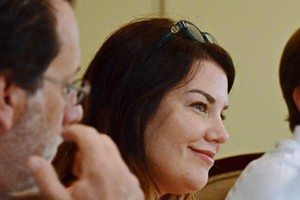 We meet weekly on Tuesday mornings at 7:30am at The Georgian Club.
Please complete the "Request A Visit" form with the first date that you are able to attend, and our membership director will contact you to confirm the date and location.
Unfortunately, we cannot accommodate drop-in's.

Benefits
Being a member of the Atlanta Business Alliance affords us many benefits.
Our members often declare that having a network of proven professionals means that they provide additional value for their clients.
Having experienced professionals looking for opportunities for our Members is one of the top benefits of membership in the ABA.
Our Meetings
We follow an Agenda for our meetings to ensure that the program is consistent.
Members get one minute to share a success story and what a good referral would be for them.
On a rotational basis, one member gets to present to the group in more detail, followed by a Q&A session and brainstorming on how to generate new opportunities. We conclude with the passing of leads and any "Thank You's".