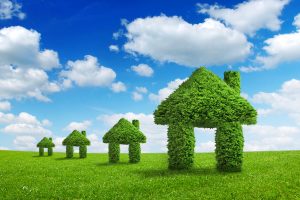 A recent news report stated in part: "With mortgage volumes expected to decline further, more lenders are telling Fannie Mae that they intend to loosen their credit standards. Additionally, when anticipating the next three months, the net share of lenders saying they plan to ease credit standards for agency eligible, non-agency eligible, and government loans reached or surpassed survey highs."
Don't expect things to return to the days before the financial crises, when "no doc" or "liar loans" were all the rage. Many laws passed since the last financial crisis place restrictions on lenders concerning credit standards. For example, lenders must document the income used to qualify for the loan. That usually means pay stubs and W-2 or tax returns, but it can also mean bank statements.
Looser credit standards generally means acceptance of lower credit scores, higher loan-to-value percentages, and higher debt-to-income ratios as well as looser requirements concerning other underwriting issues. Looser credit standards or alternative documentation can mean higher rates than normal because of the way the mortgage market is structured and prices that risk. As your mortgage consultant, I will present you with the options and guide you through them so that you can meet your financial needs for a purchase or a refinance.
Michael Frank
Your Personal Mortgage Consultant for Life