Categories

Business Category:

Commercial Real Estate

Address

Suite 1100, 5555 Glenridge Connector

City, ST, ZIP

Atlanta GA 30342

Phone

404 812 4014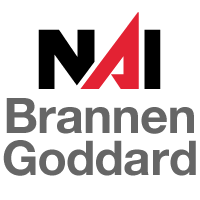 David Dixon is a native of Atlanta and an entrepreneur at heart. Upon returning to Atlanta after graduating from Samford University, David led the sales team for the nation's second largest parking company. He and his team grew the outside sales portfolio by fifty percent in the first year. Through that team, David learned expertise in strategic planning, business development, and accounting and operations, which led him to open two successful small companies in 2002.
Using the wealth of knowledge in business experience and customer relations, David has represented clients in leasing over 200,000 square feet in his first two years in the business. His clients range from large national firms to local growing companies. David's real estate specialties include lease renewals, relocations, expansions and dispositions. David has the knowledge to help his clients plan strategically for the current markets, as well as for the future and his clients respect his honesty, loyalty and constant dedication to their real estate needs.
For more information go to: http://www.naibg.com/brokerbios/bio_dixond.htm