Categories

Business Category:

Business Attorney

Address

The Republic Building 1776 Briarcliff Rd. NECustom Value

City, ST, ZIP

Atlanta, GA 30306

Phone

678-705-8483

Toll Free

866-763-2799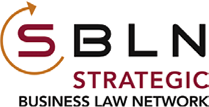 In 2006 Frank G. Goldman created his entrepreneurial law practice to serve clients in a broad array of legal areas, including litigation, corporate, transactional and regulatory matters. Utilizing his fourteen years of "big firm" and government experience, Frank advises small and medium-sized businesses, their owners, and individuals, serving as the "General Counsel" that these clients otherwise could not afford.
He has advised clients in various industries, including financial services, manufacturing, construction, health care and food service. Frank has extensive "first-chair" trial and appellate experience, having successfully argued cases both to juries and to appellate courts. Frank takes pride in providing his clients with both professional results and personal service.