Categories

Business Category:

Printing Services

Company

American Reprographics Corporation

Address

7800 Jett Ferry Rd

City, ST, ZIP

Atlanta, GA 30350

Phone

770-394-2465

Toll Free

866-394-2464

Fax

770-351-0191

Website

www.ARCinAtlanta.com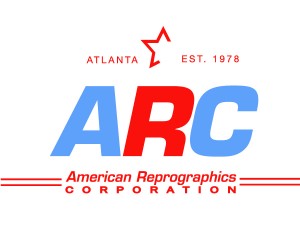 For thirty five years American Reprographics Corporation has been printing for some of the Southeast's most respected companies. From letterhead and business cards to brochures and full color presentation packages, we provide the quickest turnaround times to meet our customers' specific needs. You are one call away from getting your printing job started and giving it that professional image you are looking for.
Our state of the art equipment lets us maintain the highest quality standards in the industry. American Reprographics Corporation is now able to offer graphic and logo design services as well. Our service department and technicians are renowned for their quality and efficiency. American Reprographics Corporation has been your "one-stop shop" for over 10,000 products, including laser and inkjet supplies, fax supplies, copier supplies, printer ribbons, computer accessories, peripherals, recordable media, output media, and thermal transfer supplies.
We represent over 145 prominent manufacturers including Hewlett Packard, Lexmark, Xerox, Sharp, Canon, Minolta, Tally, Dell, Brother, Konica, Sony and many more. We stock not only top selling products, but also the hardest to find products other retailers can't or don't offer. The quality of our service and support team, here and around the country, is unsurpassed. In an emergency, we can generally have our supplies to you within an hour. Otherwise, next day delivery is standard. American Reprographics Corporation provides new brand and ARC compatible cartridges. We realize that our continued success depends on our quality and our ability to keep pace with the OEMs while still providing a product at an attractive cost.
The quality control for these products is unsurpassed by the makers of remanufactured cartridges. These cartridges are made with as many new parts and undergo the same scrutiny of any new, OEM cartridge. By providing you with these high quality cartridges, we ensure quality, performance, and dependability. American Reprographics Corporation provides maintenance and service agreements for most brands of copiers, printers, and fax machines. Our rapid response to your technical problems will ensure that your business will experience only the minimum of interruptions.
So what's the bottom line? We offer a host of services designed to reduce and eliminate your costs of doing business, making your company more efficient and more profitable.
Contact Mindy Godwin at: www.ARCinAtlanta.com