Categories

Business Category:

CFO for Hire

Company

Business CFO for Hire

Mobile

678-596-0744

Office

770-847-6443

Fax

866-282-4862

Website

www.bCFOforHire.com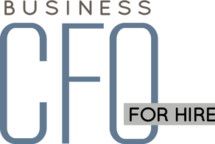 Business CFO for Hire, provides an experienced Chief Financial Officer with decades of hands on operational experience at the fractional cost of a full time dedicated CFO. With no long-term commitment, in fact no commitment at all – Just a simple gentlemen agreement.
With over 30+ years of both international financial and operational management experience, as a CFO for businesses ranging from closely held start-ups to public companies with revenues in excess of $1B. My progressive experience demonstrates a bold analytical, flexible and creative problem solver mindset, with a demonstrated track record of driving business development and knowledgeable financial solvency initiatives, process improvement strategies and efficiency enhancements in multiple industries.